I noticed that when Lucy's about to do something mischevious, she seems to have a certain look. It's a "look cute and innocent" kind of pose, as she decides on how she is going to destroy whatever in her path.
So far, I've caught it on camera twice. First was during an attempt for an orchid photoshoot:
That was literally two seconds before she started to eat them.
Second one was while inspecting the pieces to the playstand. Guess she thought it was something she was not allowed to play with.
Joke's on her, considering I got it soecifically for her and Alex.

Alex too has a "trouble face". It's basically a "try to look as baby-ish as possible" kind of look. Funny enough, he made that face during his first night.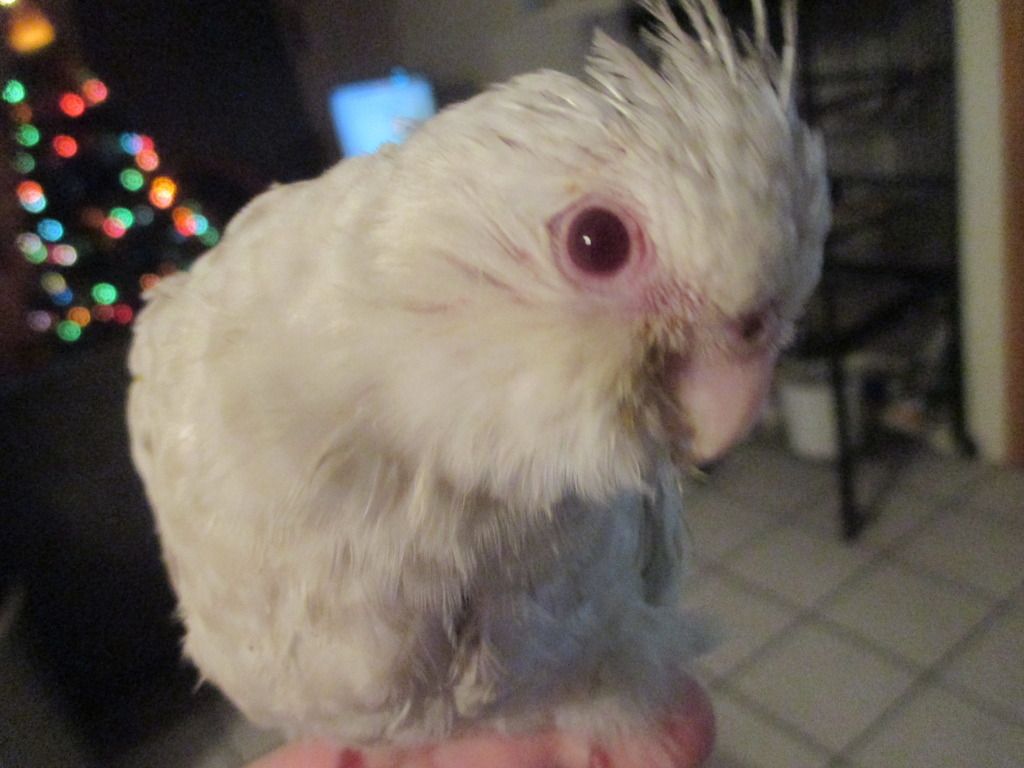 The feathers around his beak get a little more fluffy than that nowadays.
If I had known that would be his expression when he's about to do something crazy, I would have seen that as an omen.
Do any of your birds have a certain expression or gesture that they make when they're feeling mischevious? I know some bird's eyes pin, and some get all fluffy around their face. Sometimes there's just a look in their eyes.
If your bird has a "trouble face", go ahead and describe it. If you have pictures, that's even better!