I realize that I talk about my dog from time to time here, but I haven't really shared many pictures. So I thought I might as well.
His name is Bo.
This was one of the first pictures I took when I got my camera during Christmas a couple years back. It was before I got the birds, and he was basically all I had to photograph aside from nature stuff.
He's 5 years old and weighs almost 9 pounds. After many years of trying to figure out what kind of dog he is, we settled for some kind of cairn terrier mix. One vet he saw suggested that he had some poodle in him.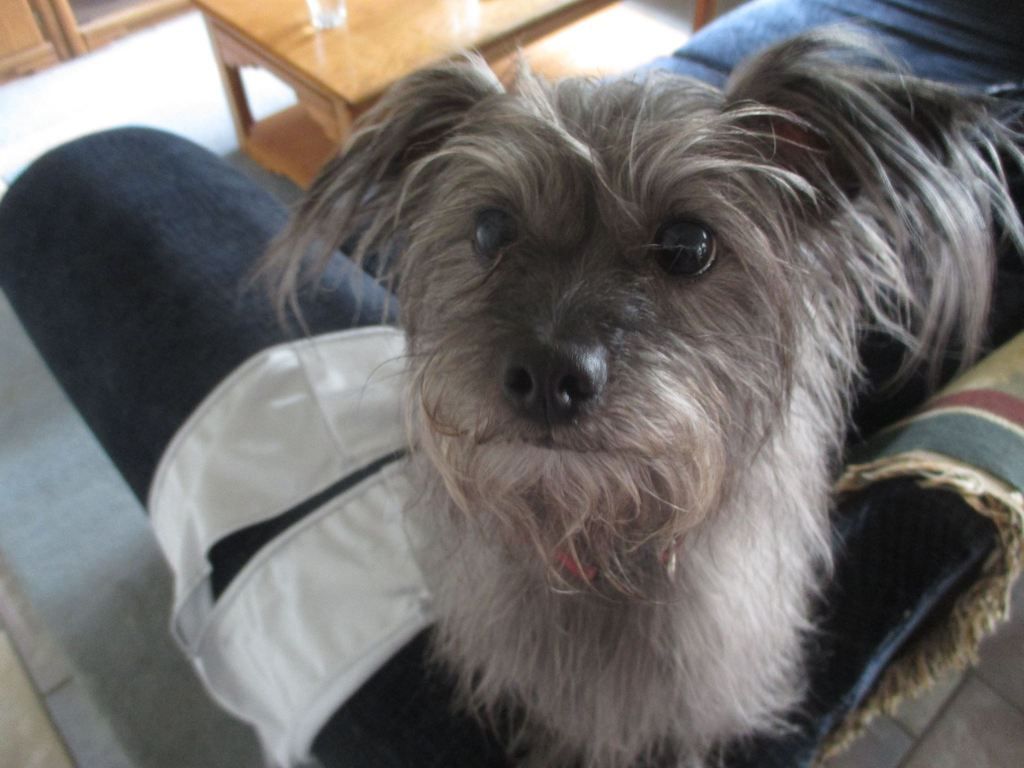 These were some pictures taken during a pretty light rainfall. Bo is afraid of water, but he'll sit on the patio with me. The lighting just seemed perfect, so I got a treat and made him stay still and watch as I photographed different angles.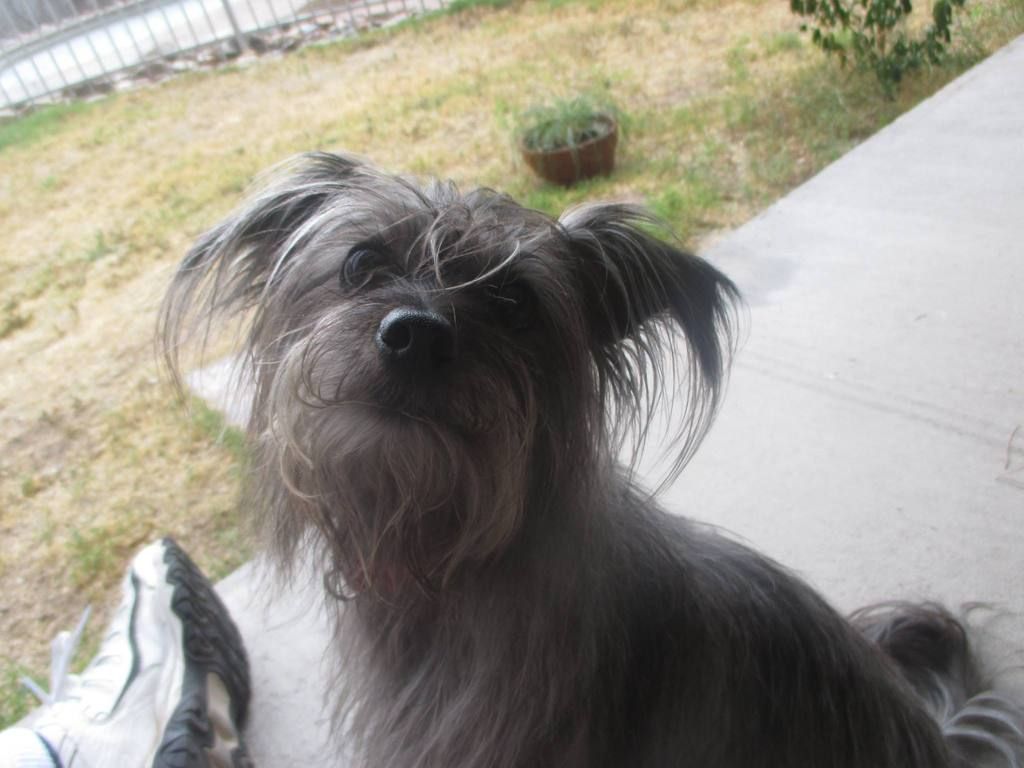 He's very photogenic under the right motiivation.

I got him during my sophomore year of highschool, when my mom and I were looking for a dog. A neighbor of ours who trains dogs told us about him. An elderly woman adopted him from a rescue, but was prepared to take him back because he was so clingy, she tripped on him and fell at least three times.
She showed us a picture, and considering there was basically nothing to base his size off of, we expected him to be larger than he actually is. So you can guess my surprise when my mom came to pick me up from school with a tiny 8 pound lap dog in the car with her. Nonetheless, it was like love at first sight, on both our ends. Bo has been anxious since the beginning, but he immediately calmed down as soon as I started to hold him. Since then, he's basically been my hairy shadow, as he follows me everywhere, and is glued to my side at all times (though he likes to be with my dad when I'm at college).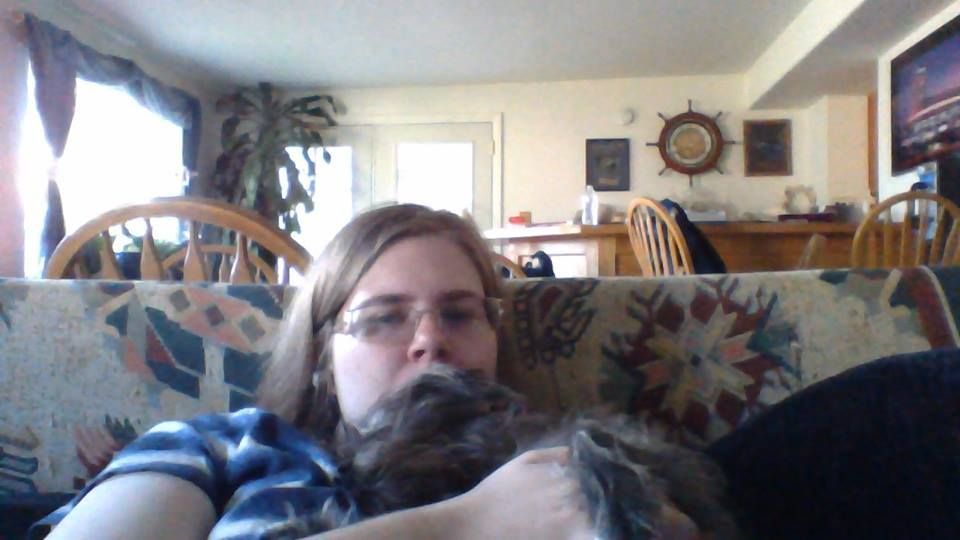 He also likes to lay on me... Literally.
Also, the reason why I call him spaz-monster, is because he'll have his moments where he would get super excited over the smallest things. I once called his name, and instead of just coming to me, he ran around the coffee table in the living room at least 5 times, ran into the kitchen and dining room, ran back and
then
came to me.
Dogs are probably the animal I familiarize myself the most with, since I've been around them for about as long as birds, though I've had more interaction and experience with dogs. Bo didn't come perfectly trained. I had to work on quite a few things. There's still a bit of things that are a work in progress, but we're getting there. He's stubborn and seems to have selective hearing loss (he only listens when he wants to), but he's gotten better.