Bluekeet wrote:
Alright Barb, I hope this is okay. If you want me to redo anything, please let me know. I went snooping for more pictures and yes, I know I used 3 Trillys. She must have just been good looking when I was selecting pictures. Sorry if I forgot anybirdy. You have a large flock. I know for sure I have Trilly, George and Yoghi.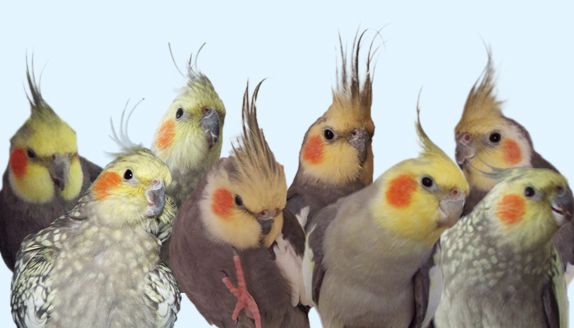 It's magnificent! Thank you so much Stephanie, I will put it up immediately!!!
I think the one on the high lesft is Mr Darcy, and that littlr runt on the right is my baby Frank, difficult to say with all these greys!
And of course the dribbling Master himself, Rocky, on the front line

Now that I know the tpe of composition you had in mind, would it be ok if I find pics of the missing ones and we add them, maybe taking off a couple of Trillies? OMG that lady is already so full of herself, she will be NEVER allowed to see this siggy