I've found some awkward bird selfies.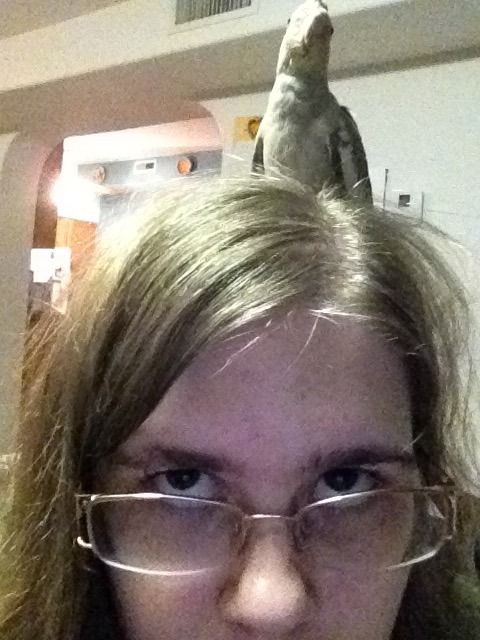 The second one was around the time I first got Lucy. She was still warming up to me and I found out that she really liked playing with my hair at the time.
Funny enough she doesn't really like to play with my hair anymore aside from my bangs. Heck, she doesn't sit on my shoulder any more these days.

Alex does though. That part of her hasn't changed.
There's also this one of Alex hiding
in
my hair.
I remember that I had just woken up at the time and hadn't showered yet, so please pardon the dirtiness of the hair. It's not always like that.